By Hou Liqiang | chinadaily.com.cn | Updated: 2021-12-07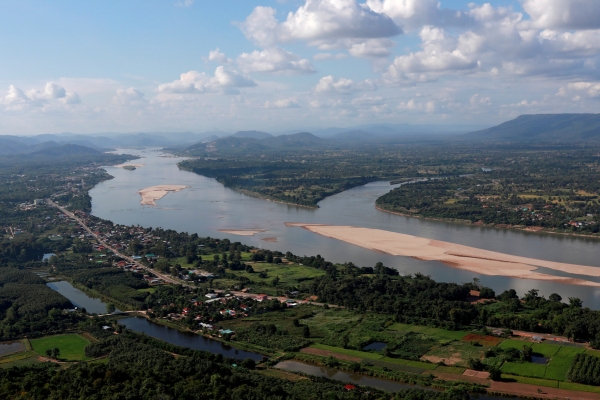 Li Guoying, minister of water resources, on Tuesday called for strengthening cooperation among Lancang-Mekong River countries to tackle common challenges they face.
"The six Lancang-Mekong countries drink water from the same river and are close as one family. We are naturally bonded and well positioned to work together and deepen cooperation," Li said while addressing the Second Langcang-Mekong Water Resources Cooperation Forum.
Themed "Working Together to Address Challenges and Promote Common Development", the forum will run through Wednesday.
The Mekong River, known as the Lancang River in China, is a vital waterway that stretches across China, Laos, Myanmar, Thailand, Cambodia and Vietnam.
Li noted the success the six countries has achieved as they pooled their resources to boost cooperative efforts concerning the river over the past five years.
Policy dialogue and technical exchanges between the countries, for example, have been further strengthened, he said, referring to the establishment of the Lancang-Mekong Water Resources Cooperation Center in China as one of the examples.
He said the strategies, standards and policies laid out by the six countries have been further aligned, and a consensus for cooperation has been forged.
"River basin information sharing has picked up speed," he said.
Since last year, China has been sharing the Lancang's whole-year hydrological data with the Mekong countries, he said, adding that the Lancang-Mekong Water Resources Cooperation Information Sharing Platform was also launched online last year.
Li called on countries to focus on their common vision and work together to further improve water resources cooperation.
"The Lancang-Mekong Water Resources Cooperation mechanism should be further upgraded, and the leading role of the ministerial meeting as an overarching framework should be brought into full play," he said.
Efforts should be made to develop the forum into an international platform for cooperation and exchange, so as to pool the "LMC wisdom" and propose the "LMC solution", he said.
Li also called for the development of a smart basin and improvements to made on the sharing platform.
The platform was built based on the consensus reached by leaders of the six countries, he said. It helps the nations combat floods and droughts in the basin.
"We should strengthen communication to jointly design and build the platform, to enable sharing of data, information, knowledge, experience and technology in water resources in a timely manner," he noted.
(Source: China Daily)