On 9 July 2021, Prof. Shahbaz Khan, Director of UNESCO Beijing Office visited ANSO Secretariat and met with Prof. CAO Jinghua, Executive Director of Alliance of International Science Organizations (ANSO) Secretariat and his team. This was the first formal meeting between UNESCO Beijing Office and ANSO Secretariat after Prof. Khan took up his functions in March 2021.
During the meeting, both parties gave introductions of recent works, appreciated the cooperation on the "Beauty of Life on Earth: Man and Biodiversity in Protected Areas" Exhibition, and exchanged ideas on potential future cooperation on Women in Science, Scholarship, Open Science and Science Report.
In addition, both parties also discussed strategic themes including Sustainable Water Development, Disaster Risk Reduction and South-South Cooperation.
UNESCO and ANSO wish that by working together, they could make voice and impact louder and wider in the world to promote sustainable development and to achieve big goals.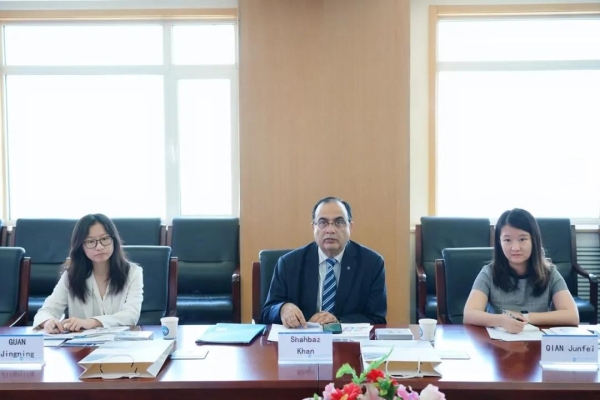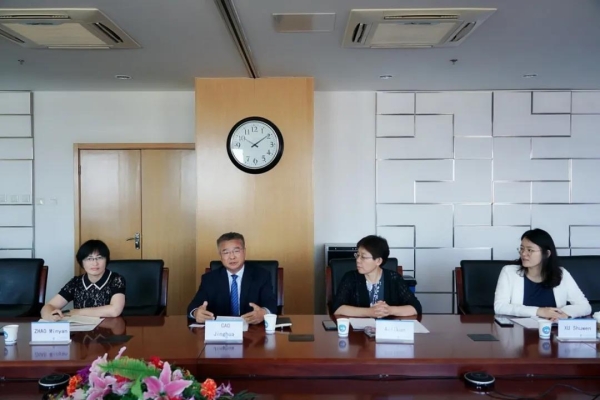 联合国教科文组织驻华代表夏泽翰教授会见"一带一路"国际科学组织联盟(ANSO)秘书处执行主任曹京华教授一行
2021年7月9日,联合国教科文组织驻华代表处代表夏泽翰教授拜访了"一带一路"国际科学组织联盟(ANSO)秘书处,会见了ANSO秘书处执行主任曹京华教授一行。这是继2021年3月夏泽翰教授正式履新后,联合国教科文组织驻华代表处与ANSO秘书处的首次正式会面。
会见期间,双方介绍了组织的主要工作,与会代表对近期双方在"地球生灵之美:自然保护地人与生物多样性的故事"科普展上所开展的合作表示认可与支持,并就未来在女性科学家、青年科学家、奖学金、培训、开放科学和科学报告等方面的潜在合作交换了意见。
此外,双方还围绕水资源可持续发展、防灾减灾和南南合作等战略主题进行了交流。双方代表希望通过共同努力,在世界范围内推进可持续发展,产生广泛影响,并最终实现共同的使命与目标。
(Source: UNESCO Beijing Office)