China Institute of Water Resources and Hydropower Research (IWHR) has been actively and extensively involved in the 8th World Water Forum, which was kicked off on March 19, 2018 in Brasilia, Brazil, organizing, coordinating and attending sessions, water expo and side events. Brazilian President Michel Temer attended the opening ceremony of the forum and made an address. Mr. Zhou Xuewen, Vice Minister of Water Resources of China led the Chinese delegation to Brazil, with Yang Xiaodong, IWHR Vice President, heading the Chinese expert team.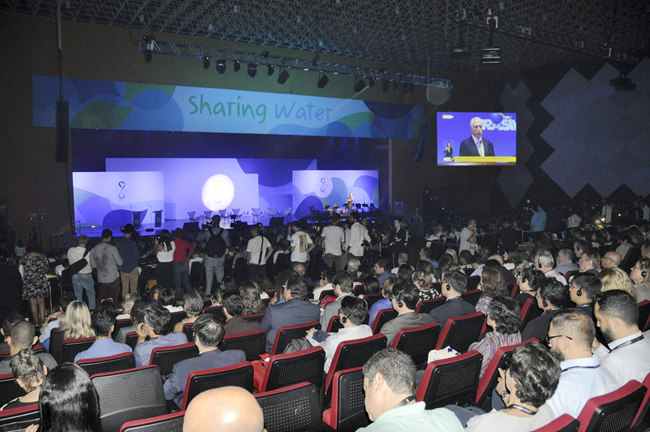 Opening ceremony of the forum
Among the 96 sessions under the thematic process, IWHR was the lead organizer of 揝ession 3.e.2 - Improvement of Water Infrastructure Resilience and Sustainability", and co-coordinator of "Session 3.e.3 - Universalization of Environmental Sanitation and Urban Drainage Master Plans", "Session 4.b.1 - Reuse and Recover Resources in Urban Water Management" and "Session 1.a.3 - Addressing Hydro-Climatic Risk of Vulnerable Communities on a Sub-National Level". In addition, researchers from IWHR also actively participated in technical sessions, serving as the speaker, chair or panelist.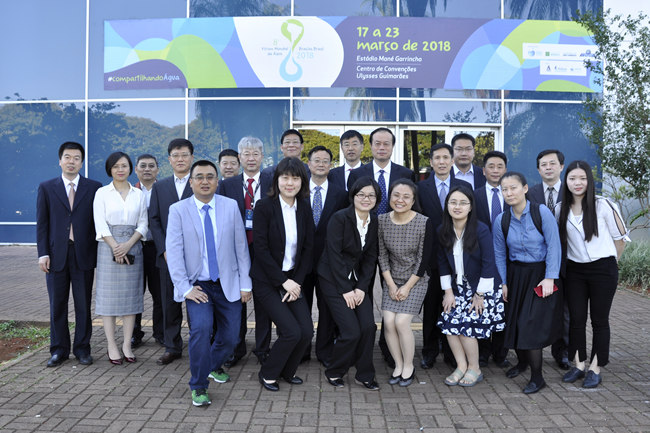 A group photo of the Chinese expert team to the forum
The session IWHR organized was held on March 22, and had speakers from the Deputy Commissioner of US Bureau of Reclamation, Director of Brazilian National Water Agency, Director of the Colombia-based Climate Change Adaptation Fund, Former President of the Ebro Water Confederation of Spain, and Assistant Research Professor of Egyptian National Water Research Center. Panelists from China Three Gorges Corporation and SABESP, a Brazilian water and waste management company owned by S鉶 Paulo state, also shared their experience in the environmental and management issues of water infrastructure.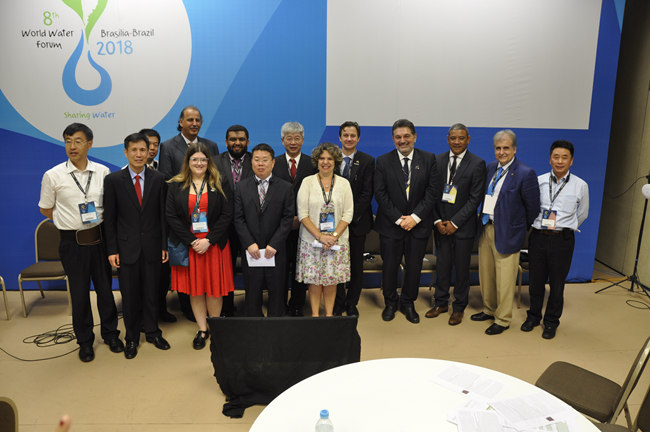 A group photo of the participants to Session 3.e.2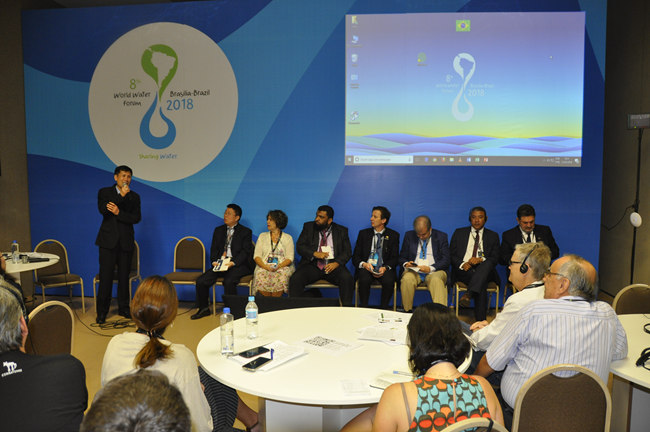 IWHR Expert chairing session 3.e.2
IWHR researchers actively participated in sessions on water and land management, urban water governance, water-energy-food nexus, balance between natural and human water demand, urban water recycling, inter-basin water transfer, local community and hydro-climatic risks, capacity building and training for decision maker, integration of new science and technology in policy making, etc.
IWHR also had its stand in the forum's exhibition area, displaying what the institute has been doing and achieved in recent years through posters, brochures and post cards.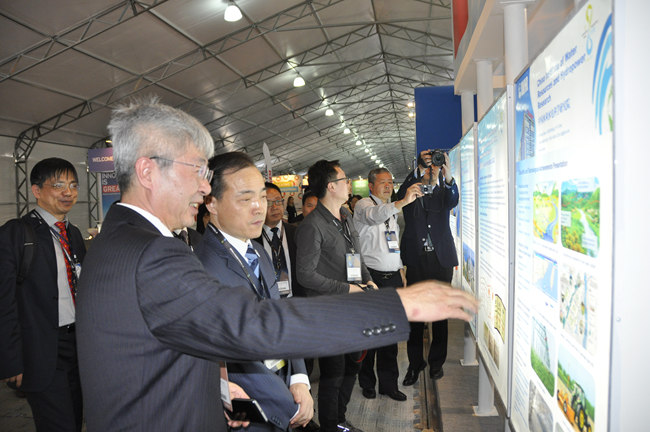 Vice Minister of Water Resources visited IWHR's stand
(Source: IWHR, www.iwhr.com/)